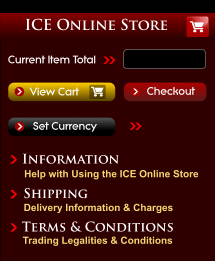 $0.00
$ (USD)
T. G. Butaney
T. G. Butaney, a famous Indian astrologer, wrote 3 books on astrological financial market forecasting and horse racing prediction. His books were judged "The Best Money Minting Books on Speculation and Racing By Readers All Over The World", and explain Market Forecasting, Race Astrology & Numerology and Handicap Formulae.
Dr. Baumring Seminars
Gann Harmony: The Law Of Vibration, A Distillation of the Wisdom and Insights of W. D. Gann. The Investment Centre Gann Seminars, Volumes 1-9. The most important Gann Course, from Baumring who cracked Gann's complete system. A study of the Cosmological System behind Gann's work. A PhD study in Gann Science!
Horse Racing & Gambling

Many traders develop an interest in betting on horse races, since astrological and numerological factors apply to both fields. For example, sports involve data on event time and participant biographical data like birthdates. Gann studied works by Sepharial, whose Arcana & Keys focused on astro-numerological horse race betting.
W. D. Gann's Courses
Collected Courses of William D. Gann, by W. D. Gann. 1920 - 1954. This is the most complete and best organized collection of Gann's Master Courses, his most important writings. Without these, Gann is impossible to understand! We've collected all the missing pieces and reorganized them back into Gann's original order.
Market History
The stock and commodity markets have a history stretching over millennia, from the Bible to the present day, furnishing data on sun spots, planetary changes, weather cycles, volcanoes, earthquakes, solar variances, and other influences on financial markets. Gann charted Wheat back to 65 BC and Baumring took this back to 1200 BC.
Gann Reading List

In the 1940ís Gann published a 2-page list of about 90 Books that he stocked and sold to his students, known as "W. D. Gannís Recommended Reading List". Each book contains some component of Gannís system of knowledge essential for piecing together his system. Any one book may have one simple idea critical to Gann's perspective.
Art
In Ancient times, art was more than a form of entertainment or decoration, being a means of preserving various forms and levels of knowledge, including scientific principles. A core element is called "The Canon", whereby through ratio, proportion, shape and symbolism, an entire system of universal knowledge can be encoded and preserved.
William D. Gann
History's most intriguing financial analyst, forecaster and trader, W. D. Gann produced a 10,000% return with a 93% success rate in an audited 1909 interview. Gann said his market theory was based upon the Law of Vibration, leading scholars and analysts on a 100 year intellectual quest deep into theoretical physics, alternative science and esoteric philosophy.