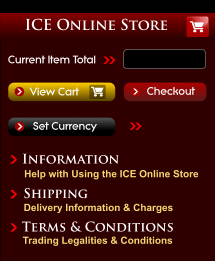 $0.00
$ (USD)
Hasbrouck Space and Time
With rare research from the 1920ís through the 1970ís, the Hasbrouck Space-Time Archives studied market influence based on Solar Field Force. Muriel Hasbrouck, aided by her husband Louis, researched solar phenomena, space weather and earthquakes in relation to market forecasting, producing a well-received forecasting letter for 30 years.
Baumring Reading List

Dr. Baumring's reading lists were very comprehensive, covering all areas of the markets, sciences and metaphysical fields. Baumring was an intensive scholar who read 1800 words a minute and had a photographic memory, thus extendinghis scope. Baumring's 10,000 volume library included around 500 books which he saw as core information.
Sacred Geometry
Sacred Geometry explores natural order representing foundational templates of the cosmos, via special proportions like "phi", the Divine Proportion, ubiquitous throughout nature as a primary generating and ordering principle. Musical harmonic ratios dominate sacred geometry, showing how nature is a form of frozen music.
Zen
Zen and Chan are similar terms from Japanese and Chinese systems of Buddhism, but they originate from the Indian word Dhyana, loosely translated as "meditation". Zen is a mind science, giving direct access to the core layers of mind. The origin of Zen is in India, home of Buddhism. Allan Wattís called it "Hinduism stripped for export".
Baumring Science List

In the 1980ís Dr. Jerome Baumring, created an advanced course on the scientific cosmological system behind Gannís Law of Vibration, including over 100 important works. These ranged from core works that Gann himself studied relating to Natural Science and Philosophy, to valuable works in alternative or lesser known scientific traditions.
Science Biography
There are a many important historical figures in the field of science and cosmology, like Pythagoras, Plato, Hermes, Bruno, or the misrepresented Isaac Newton. The work of these outstanding men contributed a great deal to our extended fields of knowledge. We specialise in books exploring the work of past masters who contributed so much.
Space-time
Space and time can be seen as the primary elements which define the container of existence in which we all function. In the financial markets we could say that Price and Time are the two primary elements which define market movement and structure. Price is Space in the financial market cosmos, and Gann himself even referred to Space in market charts.
Dr Lorrie Bennett
Dr. Lorrie Bennett is one of few Gann experts to crack the Law of Vibration! 20 years of research led to the solution based on a complex code in Gann's texts. Following Baumring, Dr. Bennett explains the Law of Vibration in a 4 Volume Advanced Series revealing the Patterns, Numbers, Planets & Geometry behind Gann's secret trading system.