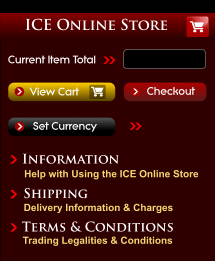 $0.00
$ (USD)
Sepharial Horse Racing
Sepharial's Private Horse Racing Arcana are the most important of his astrological prognostication systems, sold only by private subscription. The Master Key. The Golden Key. The Eclipse System. The Solar Lunar Values. The Solar Apex Method. Sepharial's Form Guide. Sepharial's Tidal Law. Sepharial's Solar Apex.
Law of Vibration
The Law of Vibration 4 Volume Series by Dr. Lorrie Bennett on Gann analysis explains the scientific foundations behind W.D. Gann's forecasting system, the Law of Vibration. Dr. Bennett is the first person since Dr. Baumring to solve much of the puzzle left behind by Gann! V1-Patterns, V2-Numbers, V3-Planets, V4-Geometry.
Hasbrouck Forecasts
Space-Time Forecasting of Economic Trends, Lost Archives of Muriel & Louis Hasbrouck. A highly important market research breakthrough theory! The Hasbrouck Archives contain 40 years of accurate financial forecasts, based on a Theory of Solar Space/Time Field Forces influencing space weather and markets! A 90% accuracy record!.
Baumring Reading List

Dr. Baumring's reading lists were very comprehensive, covering all areas of the markets, sciences and metaphysical fields. Baumring was an intensive scholar who read 1800 words a minute and had a photographic memory, thus extendinghis scope. Baumring's 10,000 volume library included around 500 books which he saw as core information.
Gordon Robert's course shows how to reproduce the legendary Returns of W.D Gann through leveraged position trading. A how to book that provides the keys toobtaining large returns from low risk investments. Find trades with an average risk:reward ratio of 1:10. Minimum return of 500% per trade to maximum returns exceeding 5000%.
Baumring Metaphysical List

Dr. Baumring compiled long reading lists much more comprehensive than Gann's, covering all areas of the markets, science and metaphysics. Baumring read 1800 words a minute and had a photographic memory, so he was able to collect a vast set of source works in his 10,000 volume library. Around 500 are highly relevant to Gannís work.
Vibrational Radiesthesia
There is a long tradition of the use of instruments to read subtle energy forces in nature, through the use of subtle measuring devices like dowsing rods and pendulums. The Jesuits were famous for finding water sources, showing advanced knowledge of using these techniques. The scientific name for this practice is Vibrational Radiesthesia.