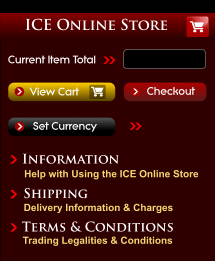 $0.00
$ (USD)
Ferrera Gann Textbook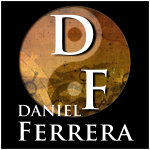 The Path of Least Resistance, The Underlying Wisdom & Philosophy of W. D. Gann Elegantly Encoded in the Master Charts, by Daniel T. Ferrera. A detailed comprehensive elaboration of W.D. Gann's most powerful trading tools. Gann's core mathematical and important geometrical techniques in his master calculators, angles and spiral charts.
Market Software
Technical analysis requires sophisticated measurements and calculations, so good software tools save time and allow wider scope. We have carefully selected software for market analysis, geared towards Gann, geometric, astronomical, cycles or other related topics that we most use, including pre-programmed Gann and Astro tools.
Sepharial
Sepharial (Walter Gorn Old) was an associate of W. D. Gann and Blavatsky who produced a number of works on esotericism and financial market analysis, his Arcana & Keys being the most rare. We reprint Sepharial's original collection of the Arcana, The Kaleidoscope, a 1000 page collection of articles from the British Journal of Astrology.
Metaphysical Biography
One can learn much by studying the lives and achievements of the great thinkers who have shaped human history and culture. In our biographical library we have a collection of rare texts which complement theoretical study by allowing deeper insight into the characters and deeds of many significant philosophers.
Numerology
Systems of numerology date back to ancient Egypt, India and Israel. Hebrew number science, Gematria, was woven through the sacred texts of Semitic religion. Plato used numerical codes in his works, and Thomas Taylor elaborated the advanced systems of Pythagoras in his "Theoretic Arithemetic of the Pythagoreans".
Baumring Science List

In the 1980ís Dr. Jerome Baumring, created an advanced course on the scientific cosmological system behind Gannís Law of Vibration, including over 100 important works. These ranged from core works that Gann himself studied relating to Natural Science and Philosophy, to valuable works in alternative or lesser known scientific traditions.
Fractal Geometry
A branch of Chaos Theory, fractals are beautiful self-similar patterns mathematically generated from non-linear equations. Fractals apply directly to financial market phenomena, and time-periodic market charts show that similar patterns permeate each time level. Gann and Baumring saw common patterns foreshadowing coming events within consistent structure.
Mental Science
Cosmological phenomena influence the human mind via energetic propagation of subtle influences. The mind has power over subtle energies through advanced planes of thought and consciousness. Gann advised a study of mental science to see how cosmic influences affect matter and consciousness.