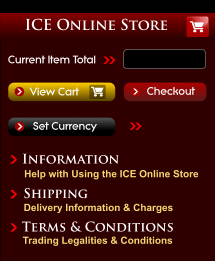 $0.00
$ (USD)
Ferrera 2019 Outlook
Ferrera's General Outlook for 2019 is our most popular market letter. All traders know that in times of global financial crisis, market confusion, and economic instability, it is critical to obtain the best knowledge. In it's 11th year, Dan Ferrera's Outlook is based on experience developing advanced technical models giving market insight equal to the best advisors.
Ferrera Gann Textbook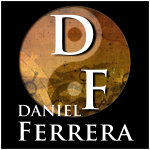 The Path of Least Resistance, The Underlying Wisdom & Philosophy of W. D. Gann Elegantly Encoded in the Master Charts, by Daniel T. Ferrera. A detailed comprehensive elaboration of W.D. Gann's most powerful trading tools. Gann's core mathematical and important geometrical techniques in his master calculators, angles and spiral charts.
George Bayer
Works by or about George Bayer, or source works referred to by Bayer or related to his work.
Market History
The stock and commodity markets have a history stretching over millennia, from the Bible to the present day, furnishing data on sun spots, planetary changes, weather cycles, volcanoes, earthquakes, solar variances, and other influences on financial markets. Gann charted Wheat back to 65 BC and Baumring took this back to 1200 BC.
Weather Forecasting
Weather has a strong influence on the potential prices of crops, so Astrological weather forecasting was of great interest to market analysts. We publish George McCormack's Long Range Astro-weather Forecasting which is considered one of the better classics. A.J. Pearce also wrote some sections on weather forecasting which are classics.
Numerology
Systems of numerology date back to ancient Egypt, India and Israel. Hebrew number science, Gematria, was woven through the sacred texts of Semitic religion. Plato used numerical codes in his works, and Thomas Taylor elaborated the advanced systems of Pythagoras in his "Theoretic Arithemetic of the Pythagoreans".
Yoga
Yoga is an Indian system of human development with many branches and schools. The word Yoga means "yoke", as in yoking a horse to a carriage, and Yoga gives methods for man to link himself to the Divine. Yogic systems include Laya Yoga, Bhakti Yoga, Raja Yoga, Jnana Yoga, Kriya Yoga and Karma Yoga.
Memory Systems
Providing systems to train the mind in the retention of concepts, lists, ideas and the like, Memory Systems can simplify much modern school study involving memory. We explore systems used by ancients and moderns to memorize entire books, lists of items, and concepts, as a sub-section of our accelerated and advanced systems of learning.