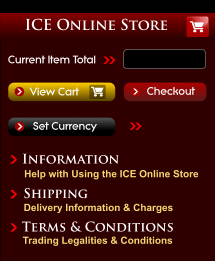 $0.00
$ (USD)
Donald Bradley's Works
Collected Works Of Donald Bradley - Stock Market Prediction - Picking Winners - The Parallax Problem In Astrology - Solar & Lunar Returns - Profession & Birthdate - Taking the Kid Gloves off Astrology. By Donald Bradley. The complete works of the famous financial astrologer and analyst combined into one complete volume.
Bradley's Siderograph
Bradley's Stock Market Prediction. 100 Years of Siderograph Charts and Software. The Siderograph Indicator is a market model used by many analysts to give current turning points and trend indications for the markets. This book includes the original text and charts for 100 years from 1950 to 2050, along with the software to produce the charts.
Long Term Investing
The time window is a main consideration when investing. Position trading methods will be of importance to the long term investor because he will want to know when to expect his greatest returns, and when to exit or hedge his position. Much of Gann's work focuses on long term market movements, as he always tried to see the BIG picture.
Swing Trading
Swing Trading works with short to intermediate term swings, usually with time periods from a few days to weeks, following a general changing trend and trading in each direction. Most systems consider position reversal, and try to trade short and long as the market changes direction. Gann taught swing trading first, with its relatively easy methodology.
Metaphysical Biography
One can learn much by studying the lives and achievements of the great thinkers who have shaped human history and culture. In our biographical library we have a collection of rare texts which complement theoretical study by allowing deeper insight into the characters and deeds of many significant philosophers.
Secret Societies
Private groups and organizations that specialized in particularly practices and studies within their groups. These can range from the Freemasons to the Rosicrucians, the Alchemists, Temple Initiates and more….
The Canon
The Canon refers primarily to an ancient esoteric system of knowledge and cosmology encoded into temples, artifacts, art and monuments. The Egyptians had a specific Canon to lay out the grids upon which they designed their art, and there are also canons of proportion used in the Renaissance, as well as by later artists, geometers and musicians.
Science of Vibration
W. D. Gann coined this term as a basis of his system of market forecasting. It explores theories of aether physics, vortex systems, and universal order as considered in the late 1800's, incorporated with valuable elements taken from esoteric cosmology. The theory posits that vibration underlies all phenomena, and that harmonic factors govern universal forces.