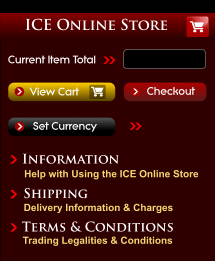 $0.00
$ (USD)
Astrology Manuscripts
The Earliest Financial Astrology Manuscripts. By W. D. Gann, Fred White, Prof. Weston, Sepharial, etc. This collection centers on a set of 4 rare manuscripts dated 1902-1930 proving the advanced level of astrology earlier than previously known. Their likely authorship is Fred White and Gann documenting the earliest thought in this field.
Day Trading
Approaches to trading begin with choice of a time window. Day or intraday trading focuses on short term swings, generally not holding positions overnight. Although Gann, trading before the electroinc age, did not favor short term trading, his techniques do work on this level, since similar patterns exist on every time frame whether very small or very large.
Polarity Factor System
The Polarity Factor System, An Integrated Forecasting & Trading Strategy Inspired by W. D. Gann's Master Time Factor, by Daniele Prandelli conveys the strategy and tools that Prandelli uses to generate a consistent 10% a month trading. A proven system with Advanced Risk Management Rules & time turning points based on Gann's cycle theory.
Speculation
Speculation is the trading of market positions for the sole purpose to make money. It is a secondary industry from general investing in stocks or trading in commodities where individuals buy and sell with no fundamental interest in the underlying market. We publish many works using this term, like Gann's "Speculation a Profitable Profession".
Swing Trading
Swing Trading works with short to intermediate term swings, usually with time periods from a few days to weeks, following a general changing trend and trading in each direction. Most systems consider position reversal, and try to trade short and long as the market changes direction. Gann taught swing trading first, with its relatively easy methodology.
Chaos Theory
Non-linear dynamic mathematics, known as Chaos Theory, seeks order in seeming random patterns, exploring subjects like Fractals, System Mechanics, Lorentz Attractors, and more. Dr. Baumring originated the idea that Chaos theory provided insight into market phenomena, and later the great Mandelbrot tried to apply Chaos theory to the markets.
Fractal Geometry
A branch of Chaos Theory, fractals are beautiful self-similar patterns mathematically generated from non-linear equations. Fractals apply directly to financial market phenomena, and time-periodic market charts show that similar patterns permeate each time level. Gann and Baumring saw common patterns foreshadowing coming events within consistent structure.
William D. Gann
History's most intriguing financial analyst, forecaster and trader, W. D. Gann produced a 10,000% return with a 93% success rate in an audited 1909 interview. Gann said his market theory was based upon the Law of Vibration, leading scholars and analysts on a 100 year intellectual quest deep into theoretical physics, alternative science and esoteric philosophy.