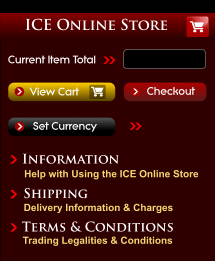 $0.00
$ (USD)
Dr. Alexander Goulden
Dr. Goulden, a Cambridge educated scholar, takes an individualistic approach to market analysis, focusing on deep principles and exploring trading techniques based on foundational systems. This deep, many layered approach provides non-correlated confirmation of Gann from different angles, such as financial astrology based on ancient systems.
Behind the Veil
Behind the Veil, by Dr. Alexander Goulden is one of the favorite courses of technical analysts and serious traders. Based on scientific principles identifying Price Levels, Time Turning Points, and Trends, thru Harmonic, Astronomical and Geometrical Techniques developed by a Cambridge Scholar. A new angle on Gann's work.
Sepharial
Sepharial (Walter Gorn Old) was an associate of W. D. Gann and Blavatsky who produced a number of works on esotericism and financial market analysis, his Arcana & Keys being the most rare. We reprint Sepharial's original collection of the Arcana, The Kaleidoscope, a 1000 page collection of articles from the British Journal of Astrology.
Stock Trading
In Gannís day the two primary focuses for trading were stocks or commodities, but most principles taught for stock equally applied to commodities. Without ignoring Gannís commodity work we provide works focusing on equity markets and individual stocks, or discussing the stock market, revealing valuable techniques with a scientific or esoteric perspective.
Technical Analysis
Technical Analysis involves using technical tools and mathematical measurements in order to determine expected directional movements, reverses or changes in the market. Advanced forms of this technique use mathematical and scientific or geometric tools to project market action or forecast future movement, looking at elements of price, time and trend.
Astrology
Modern astronomy is a pale derivative of the true "logic of the cosmos", Astrology, the science of all-pervasive relationships between cosmos and man. Early proponents of "astronomy" were ALL students of the Astrological arts, from Ptolemy, to Copernicus, Galileo, Kepler, Tyco Brahe, and Newton.
L. David Linsky
A New Discovery of a Mathematical Pattern in the Gold Market which forecasts Gold's turns with an 85-95% accuracy over 40 years. Scientific Proof of a Cyclical Pattern in the Gold Market providinges a 100 Year Forecast of Gold's Major Tops & Bottoms and Bull & Bear Market Campaigns out to 2100.
Eric Penicka
The solution to Gann's Law of Vibration from the 1909 Ticker Interview. Penicka analyzes Gann's exact words correlating them with the cutting edge science of Gann's day to develop a system which identifies the "mathematical points of force" behind all market action. A system of order based on atomic data generates master numbers for each market structure.