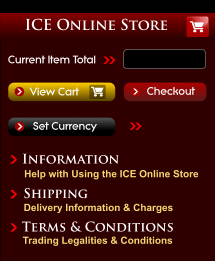 $0.00
$ (USD)
Ferrera Gann Analysis
Mysteries of Gann Analysis Unveiled! by Daniel T. Ferrera. Ferrera's Master Course on advanced Gann Analysis and forecasting covering Mass Pressure, geometric angles, planetary cycles, Permanent Charts, astrology, Squaring Price & Time, planetary vectors, Secrets of Gann Angles, mathematical grids, Solar Longitude and Square of 9.
Egypt
Ancient Egyptian culture can be traced back 72000 years via Egyptian and Greek records, and encompassed the worlds greatest architectural achievements. What we know of Egypt seems to indicate a legacy from a still older civilization lost in the annals of time. Our collection seeks to uncover the lost wisdom and mysteries of this great civilization.
Hans Kayser

Kayser was a leading 20th century scientist who made a profound mathematical, geometric and philosophical study of Harmonic Science. Available in English though our Translation Society, Kayser's works explore deep principles of Pythagorean Harmony and Order. His books give critical insights into Gann Theory and The Law of Vibration.
Zen
Zen and Chan are similar terms from Japanese and Chinese systems of Buddhism, but they originate from the Indian word Dhyana, loosely translated as "meditation". Zen is a mind science, giving direct access to the core layers of mind. The origin of Zen is in India, home of Buddhism. Allan Watt's called it "Hinduism stripped for export".
Science of Vibration
W. D. Gann coined this term as a basis of his system of market forecasting. It explores theories of aether physics, vortex systems, and universal order as considered in the late 1800's, incorporated with valuable elements taken from esoteric cosmology. The theory posits that vibration underlies all phenomena, and that harmonic factors govern universal forces.
Mathematics
We have a selected collection of unusual books presenting alternative metaphysical concepts and mathematics, including conceptual approaches useful for financial forecasting or more esoteric cosmological theory. Both WD Gann and Dr. Baumring used methods of calculating universal ordering processes focused upon methods of prediction.
Daniel T. Ferrera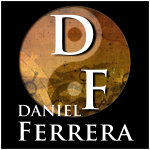 Our most popular author, Dan Ferrera is a master of making complicated ideas easy to apply. His 9 courses present KEY elements of Gann Theory and Technical Analysis including Time Cycles, the Square of 9, Periodicity, Price Structure, Swing Trading and Risk Management, providing advanced tools for the average trader.
Eric Penicka
The solution to Gann's Law of Vibration from the 1909 Ticker Interview. Penicka analyzes Gann's exact words correlating them with the cutting edge science of Gann's day to develop a system which identifies the "mathematical points of force" behind all market action. A system of order based on atomic data generates master numbers for each market structure.