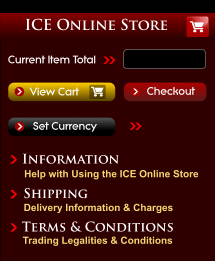 $0.00
$ (USD)
Sepharial's Articles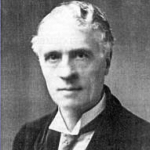 Sepharial's Kaleidoscope. A Monthly Column from the British Astrology Journal. Walter Gorn Old, 1111 pages. This was a centerpiece of the British Journal of Astrology, 6 pages of each 16 page issue. Sepharial wrote the column for 22 years, and it represents the bulk of Sepharial's work including some of his best and most revealing writings.
Gann Research
Gann Analysis goes deeply into fields of history, economics, science, metaphysics, ancient civilizations, occultism, astrology, numerology, astronomy and time cycles. Gann's Recommended Reading List of 90 titles laid a foundation extended by Baumring to over 500 titles, We provide comprehensive resources on the deep principles of Gann's work.
Market Barometers
A quick insight into general conditions of the market can be had by synthesizing combinations of data as simple indicators giving an overview. Such indicators are often based on diverse data, from astrological signals, like Scott's Astronomical Market Barometer or Bradley's Siderograph, to whether a specific market is overbought or oversold.
Gann Metaphysical

In the 1940's Gann published a Recommended Reading list of about 90 books, each containing an essential part his system, which he sold to his students. n the 1980's Dr. Baumring compiled about 70 of these titles, and we have collected the remainder, providing the only complete set available. We strongly recommend these works to all Gann students.
Spiritual
Books exploring the human spirit, its state and development and relationship to higher planes and beings. General works on spirituality that are otherwise hard to categorize.
4th Dimension
Much science from the 1800's postulated a 4th Dimension, often considered to represent Time, in relationship to 3-Dimensional space. Gann himself posited the idea of space itself being a 4th dimension in the markets, which requires the Gann theorist to become familiar with complex and often metaphysical theories of extended dimensionality.
Number Theory
Esoteric and Pythagorean sciences love to play with the value and meaning of numbers, from the complex mathematical theories of the Platonists, via Fibonacci's ideas, to number progressions, ratios, proportions, sequences, and chaos theory. We specialize in the overlap of numerical and esoteric systems positing a more integrated cosmology.
Pythagorean
Pythagoras, educated in Egypt and India, later founded a school on the Isle of Samos. His system of the Quadrivium: Arithemetic, Geometry, Music and Astronomy, the 4 Classical Liberal Arts, provided a foundational curriculum for centuries. Pythagoras has been a major influence on many thinkers, including, Plato, Kepler and many modern philosophers.