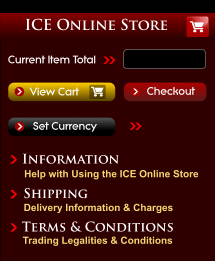 $0.00
$ (USD)
PFS Grain Forecast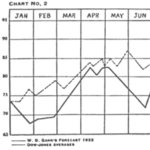 2019 PFS Grain Forecast Bulletin by Daniele Prandelli. A Swing Trader's Forecast Based Upon Gann's Key Principles. The PFS Forecasting Model gives a model of the most expected highs, lows, turns and impulses and is then combined with Key Price Levels as determined by Gann's planetary longitude lines, creating a tradable forecast for the coming year.
Commodity Trading
Gann's courses were generally categorized as either stock or commodity focused, but all principles taught for stock would equally apply to commodities. Stock traders who ignored Gann's commodity courses could miss out on many important techniques. Our Commodioty Trading material provides valuable techniques with a scientific approach to analysis.
Horse Racing & Gambling

Many traders develop an interest in betting on horse races, since astrological and numerological factors apply to both fields. For example, sports involve data on event time and participant biographical data like birthdates. Gann studied works by Sepharial, whose Arcana & Keys focused on astro-numerological horse race betting.
Sepharial
Sepharial (Walter Gorn Old) was an associate of W. D. Gann and Blavatsky who produced a number of works on esotericism and financial market analysis, his Arcana & Keys being the most rare. We reprint Sepharial's original collection of the Arcana, The Kaleidoscope, a 1000 page collection of articles from the British Journal of Astrology.
Speculation
Speculation is the trading of market positions for the sole purpose to make money. It is a secondary industry from general investing in stocks or trading in commodities where individuals buy and sell with no fundamental interest in the underlying market. We publish many works using this term, like Gann's "Speculation a Profitable Profession".
Celestial Mechanics
Celestial Mechanics deals particularly with the motion of celestial bodies, especially the solar system, but also wider regions of cosmic space. The subject explores the relationships and processes of heavenly bodies, examining cycles of time, motions of celestial bodies, and the influences between cosmic and local forces.
Geometry
One of the 4 Classical Liberal Arts, geometry is a basic ordering principle of the universe. Market Geometry is the study of the markets looking at growth ratios and proportions of moves, structures, reactions, price levels and time cycles. Gann, a master geometer, used sacred geometry for market analysis via Gann Angles and his Master Squares.