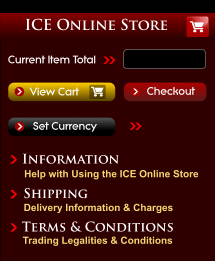 $0.00
$ (USD)
George Bayer
Like W D Gann, Bayer understood the Secret Cosmology behind the financial markets discovered within Ancient teachings. His 9 books cover deep esoteric finance, including topics like Squaring of the Circle, the Ellipse, and the 5 Fold Horoscope. We do a quality hardcover reprint of each of his works and offer a 2 Volume Suede Edition of his Complete Works.
Daniel Ferrera
For 20 years Dan Ferrera has been one of our most respected market analysts, with a Master's Degree level of education in technical Gann analysis. One of the clearest interpreters of Gann, he produced his own advanced work of technical analysis, The Spirals of Growth & Decay, prior to writing detailed courses on every angle of Gann's work
Behind the Veil
Behind the Veil, by Dr. Alexander Goulden is one of the favorite courses of technical analysts and serious traders. Based on scientific principles identifying Price Levels, Time Turning Points, and Trends, thru Harmonic, Astronomical and Geometrical Techniques developed by a Cambridge Scholar. A new angle on Gann's work.
Options Trading
Options provide many very useful benefits, like locking in the limit of your risk, since you can never lose more than the cost of the option you purchase. With the current volatility of the market and overnight trading, many traders are afraid to hold positions overnight, but options can give a safe way to hold open positions without fear of extreme volatility.
Sepharial
Sepharial (Walter Gorn Old) was an associate of W. D. Gann and Blavatsky who produced a number of works on esotericism and financial market analysis, his Arcana & Keys being the most rare. We reprint Sepharial's original collection of the Arcana, The Kaleidoscope, a 1000 page collection of articles from the British Journal of Astrology.
Rosicrucian
The highly spiritual Rosicrucian organization developed in the 17th century, with great figures like Robert Fludd and Francis Bacon. This society followed high ideals, joining magical & cosmological practices with geometric and Kabbalistic systems. Rosicrucians were known for preserving ancient wisdom along with works of healing and helping humanity.
Astronomy
A fundamental principle of Cosmological Economics is the interconnection between galaxies, solar systems, stars, and planets, along with their interactive influences. For example, the rotation of our galaxy is responsible for temperature fluctuations on Earth as a result of cosmic ray variations as we rotate through the spiral arms.
L. David Linsky
A New Discovery of a Mathematical Pattern in the Gold Market which forecasts Gold's turns with an 85-95% accuracy over 40 years. Scientific Proof of a Cyclical Pattern in the Gold Market providinges a 100 Year Forecast of Gold's Major Tops & Bottoms and Bull & Bear Market Campaigns out to 2100.