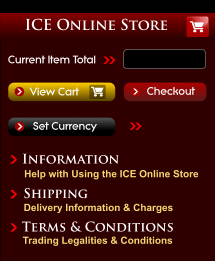 $0.00
$ (USD)
Dewey's Cycle Analysis
How to Make a Cycle Analysis. By Edward R. Dewey. Written in 1955 as a correspondence course, this how-to manual provides step-by-step instructions on all elements of cycle analysis, including how to identify, measure, isolate and evaluate cycles. The most detailed cycle course ever written, by the founder of the Foundation For The Study of Cycles.
Spirals Growth & Decay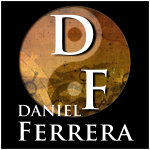 The Spirals of Growth and Decay, Exposing the Underlying Structure of the Markets. By Daniel T. Ferrera 2005. Utilizing deep concepts from nonlinear mathematics to mechanically describe the structure of price waves in financial market data, linking the ideas of shock, balance, instability, static and dynamic form in all trading markets.
Technical Analysis
Technical Analysis involves using technical tools and mathematical measurements in order to determine expected directional movements, reverses or changes in the market. Advanced forms of this technique use mathematical and scientific or geometric tools to project market action or forecast future movement, looking at elements of price, time and trend.
Ancient Civilizations
Ancient civilizations teach us much, but knowledge of ancient cultures is academically perverted and misrepresented. Great monuments like the pyramids and temples far exceed modern architecture, incorporating sciences not even considered today. Our catalog has many rare and important works on Ancient Civilizations.
Egypt
Ancient Egyptian culture can be traced back 72000 years via Egyptian and Greek records, and encompassed the worlds greatest architectural achievements. What we know of Egypt seems to indicate a legacy from a still older civilization lost in the annals of time. Our collection seeks to uncover the lost wisdom and mysteries of this great civilization.
Mayan
The Mayans are one of the most intriguing mysterious civilizations. With 19 calendar systems, and time cycles calculated back 4 Billion years, their knowledge of time cycles exceeds any civilization on Earth, including our own. They had wisdom of psychedelics and human energies, used to access higher realms of consciousness, parallel to India's similar systems.
Philosophy
In ancient times science and philosophy were interwoven, such as in the ideas of Pythagoras, Plato, Aristotle, the Alchemists. Philosophy is at the root of human knowledge, and we specialise in systems of thought and ideology, particularly concentrated upon alternative and classical works.
Dr. Alexander Goulden
A Cambridge scholar who, intrigued by the challenge of Gann's esoteric work created a powerful set of technical tools based upon principles of Ancient Geometry, Celestial Mechanics, and Pythagorean Harmonics, which project Price, Time and Trend with exact precision. His 2nd course applies the Secrets of Ancient Astrology to forecasting.