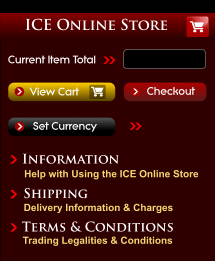 $0.00
$ (USD)
George Bayer
Like W D Gann, Bayer understood the Secret Cosmology behind the financial markets discovered within Ancient teachings. His 9 books cover deep esoteric finance, including topics like Squaring of the Circle, the Ellipse, and the 5 Fold Horoscope. We do a quality hardcover reprint of each of his works and offer a 2 Volume Suede Edition of his Complete Works.
George Bayer
Works by or about George Bayer, or source works referred to by Bayer or related to his work.
Gann Reading List

In the 1940's Gann published a 2-page list of about 90 Books that he stocked and sold to his students, known as "W. D. Gann's Recommended Reading List". Each book contains some component of Gann's system of knowledge essential for piecing together his system. Any one book may have one simple idea critical to Gann's perspective.
THE ARCHEOMETER: Key To All The Religions and Sciences of Antiquity; Synthetic Reformation of All Contemporary Arts. The Archeometer was used by the Ancients for the esoteric Canon of ancient Art and Science in its various architectural, musical and scientific forms. A respected elaboration of a Universal System by a great 19th century esotericist.
Anthroposophical Science
Rudolf Steiner, founder of the Waldorf Schools, developed Anthroposophy, a science based on psychic perception of hidden elements in nature and reality. Olive Whicher and George Adams extended projective geometry into a study of spiritual to material spaces. Students of Gann find invaluable insights into Steiner's system, as taught by Dr. Baumring.
Gann Metaphysical

In the 1940's Gann published a Recommended Reading list of about 90 books, each containing an essential part his system, which he sold to his students. n the 1980's Dr. Baumring compiled about 70 of these titles, and we have collected the remainder, providing the only complete set available. We strongly recommend these works to all Gann students.
Hans Kayser

Hans Kayser was a leading 20th century scientist who made a deep mathematical, geometric and philosophical study of the Science of Harmonics. Available from our Translation Society, his books explore the deepest principles of Pythagorean Harmony and Order, giving critical insights into Gann Theory and The Law of Vibration.
4th Dimension
Much science from the 1800's postulated a 4th Dimension, often considered to represent Time, in relationship to 3-Dimensional space. Gann himself posited the idea of space itself being a 4th dimension in the markets, which requires the Gann theorist to become familiar with complex and often metaphysical theories of extended dimensionality.