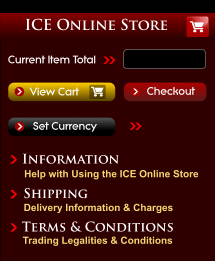 $0.00
$ (USD)
Market Geometry
Analytical systems, techniques and tools based upon the use of geometry are significantly effective when applied to the analysis of market trends.
The Square
The Square: Quantitative Analysis Of Financial Price Structure by Catalin Plapcianu develops the science behind Gann's Squaring of Price and Time. Proves that financial markets are mathematically controlled and predictable. A deep insight into Gann and Baumring's deepest system which tracks energy through the space/time matrix.
Health
Our collection contains a selection of works on physical development and health, from yoga, to theories of nutrition and the like based upon esoteric ideas and principles developed in different schools and traditions of thought.
Prophecy
A generalized term for any kind of metaphysical methodology for predicting future events. Examples would be psychic phenomena, reading crystal balls, scrying mirrors, numerology, astrology, and many more such divinatory techniques. These systems are popular amongst esoteric traders and forecasters seeking insight into future events.
The Sacred Science Translation Society began in 2004 as a project to translate important and rare works on Cosmology and Esoteric Science into English. Donors and Contributions raised $40,000 to translate masterpieces from French and German on critical subjects in Harmonics, Geometry, Esoteric Mathematics, and Ancient Cosmology.
4th Dimension
Much science from the 1800ís postulated a 4th Dimension, often considered to represent Time, in relationship to 3-Dimensional space. Gann himself posited the idea of space itself being a 4th dimension in the markets, which requires the Gann theorist to become familiar with complex and often metaphysical theories of extended dimensionality.
Learning Systems
Special Learning Systems use maximally efficient techniques to accelerate learning, enhancing memory, rapid mathematical calculation techniques, artistic systems, physical, and mental or spiritual training programs. Ancient and modern intellectual technologies combine to create new fruitful approaches to learning and understanding.
Number Theory
Esoteric and Pythagorean sciences love to play with the value and meaning of numbers, from the complex mathematical theories of the Platonists, via Fibonacciís ideas, to number progressions, ratios, proportions, sequences, and chaos theory. We specialize in the overlap of numerical and esoteric systems positing a more integrated cosmology.