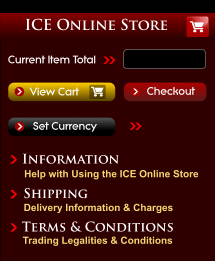 $0.00
$ (USD)
Gann Pyramid Square 9
The Gann Pyramid, Square of Nine Essentials. By Daniel T. Ferrera. A groundbreaking course on the Square Of Nine, Gann's most mysterious calculator. This course explains the essence of this fascinating tool and its useful principles, with detailed expositions of key applications to the market. Gann's most secret and powerful trading tool!
Horse Racing & Gambling

Many traders develop an interest in betting on horse races, since astrological and numerological factors apply to both fields. For example, sports involve data on event time and participant biographical data like birthdates. Gann studied works by Sepharial, whose Arcana & Keys focused on astro-numerological horse race betting.
Baumring Reading List

Dr. Baumring's reading lists were very comprehensive, covering all areas of the markets, sciences and metaphysical fields. Baumring was an intensive scholar who read 1800 words a minute and had a photographic memory, thus extendinghis scope. Baumring's 10,000 volume library included around 500 books which he saw as core information.
Risk Management
Among professional traders, risk management is understood to be the absolutely most fundamental element leading to successful trading, because with proper risk management one can use randomly generated signals and still trade successfully. This is done by limiting oneís losses while letting oneís profits run.
Mathematics
We have a selected collection of unusual books presenting alternative metaphysical concepts and mathematics, including conceptual approaches useful for financial forecasting or more esoteric cosmological theory. Both WD Gann and Dr. Baumring used methods of calculating universal ordering processes focused upon methods of prediction.
Philosophy
In ancient times science and philosophy were interwoven, such as in the ideas of Pythagoras, Plato, Aristotle, the Alchemists. Philosophy is at the root of human knowledge, and we specialise in systems of thought and ideology, particularly concentrated upon alternative and classical works.
Vibrational Radiesthesia
There is a long tradition of the use of instruments to read subtle energy forces in nature, through the use of subtle measuring devices like dowsing rods and pendulums. The Jesuits were famous for finding water sources, showing advanced knowledge of using these techniques. The scientific name for this practice is Vibrational Radiesthesia.
Dr. Jerome Baumring
Dr. Baumring is the only known person to have fully cracked W. D. Gann's full Cosmological System! He reproduced Gann's results, forecasting markets within 3 minutes of turning points. He extended Gann's Law of Vibration into DNA Coding, Chaos Theory, and Topology, creating multi-dimensional, mathematical models of the markets.