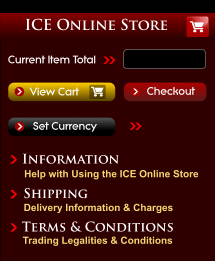 $0.00
$ (USD)
Donald Bradley
Donald Bradley is famous for creating the Siderograph model of market action, and he wrote other astrological books which we publish in our Collected Works of Donald Bradley. His Siderograph Model is famous for providing an almost perfect model of market action over the year. Our course has 100 years of Siderograph models (1950-2050).
Grain Trading
Gann gave much attention to grain markets, and in particular Wheat, Corn and Soybeans. Gann had a Wheat chart back to 65 BC, which Baumring took back to 1200 BC. Long historical data made Wheat a premier market to study long term cycles, and grain markets depend on weather, a secondary phenomenon which Gann also studied and analyzed.
Metaphysical Biography
One can learn much by studying the lives and achievements of the great thinkers who have shaped human history and culture. In our biographical library we have a collection of rare texts which complement theoretical study by allowing deeper insight into the characters and deeds of many significant philosophers.
Franz Bardon
Franz Bardon's magical works present a path of initiation through 3 levels of the Tarot. The first book teaches internal training, the second teaches the science of Magical Evocation, and the third teaches transcendental methods of the Kaballah. Frabato presents biographical informatioin about Bardon, with commentaries by friends and students.
Magick
Magick in the Western Esoteric tradition represents a Western equivalent to the internal training systems that are found in Eastern traditions, but is focused on the development of human powers and abilities. These include mastery of physical, emotional and mental bodies, control over the elements and development of psychic perception and influence.
Numerology
Systems of numerology date back to ancient Egypt, India and Israel. Hebrew number science, Gematria, was woven through the sacred texts of Semitic religion. Plato used numerical codes in his works, and Thomas Taylor elaborated the advanced systems of Pythagoras in his "Theoretic Arithemetic of the Pythagoreans".
Mathematics
We have a selected collection of unusual books presenting alternative metaphysical concepts and mathematics, including conceptual approaches useful for financial forecasting or more esoteric cosmological theory. Both WD Gann and Dr. Baumring used methods of calculating universal ordering processes focused upon methods of prediction.
Time
Time is a primary consideration in science, philosophy or financial market theory. Our collection of titles on Time in all of its elements covers subjects which range from Hyperdimensional Time Cycles to Relativity and Spacetime. Books selected by Dr. Baumring and W.D.Gann provide deep insights into market analysis and scientific or esoteric cosmology.