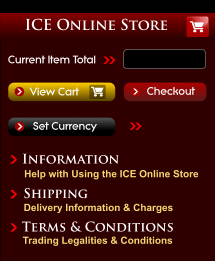 $0.00
$ (USD)
Bill Meridian
Bill Meridian is an old friend and we stock all his books. Bill began applying computers to financial astrology in 1983, and developed a collection of horoscopes for major markets and companies. He was ranked #2 in stock market timing in the USA in 2013 by Timer Digest. His books are staple requirements for anyone wanting an education in AstroEconomics!
George Bayer's Works
Complete Works Of George Bayer. 2 Vols. Vol 1. - George Wollsten: Expert Stock and Grain Trader - Turning 400 Years of Astrology to Practical Use Vol 2 - The Egg Of Columbus - Traders' Hand-Book of Trend Determination - "Money" or Time Factors In The Market - A Course In Astrology - Bible Interpretation - Preview of Markets - Gold Nuggets For Traders.
Gann Theory
W.D. Gann's original work is a critical element for any Gann researcher, but many find Gann's deeper work challenging without help from well-seasoned analysts and traders. We offer valuable secondary works presenting and developing Gann's ideas: the best teachers in this field are not so much competitors, but fellow contributors to ongoing research.
THE ARCHEOMETER: Key To All The Religions and Sciences of Antiquity; Synthetic Reformation of All Contemporary Arts. The Archeometer was used by the Ancients for the esoteric Canon of ancient Art and Science in its various architectural, musical and scientific forms. A respected elaboration of a Universal System by a great 19th century esotericist.
Freemasonry
A modern history of Freemasonry begins in the 1700's with the Knights Templar and the Gothic Cathedrals, but its inner lore goes back to King Solomon and Ancient Egypt. Freemasonry was an inner teaching preserving the deep spiritual wisdom of mankind, but has been diluted in modern times. Our collection focuses on the teachings of original Freemasonry.
Hans Kayser

Kayser was a leading 20th century scientist who made a profound mathematical, geometric and philosophical study of Harmonic Science. Available in English though our Translation Society, Kayser's works explore deep principles of Pythagorean Harmony and Order. His books give critical insights into Gann Theory and The Law of Vibration.
Geometry
One of the 4 Classical Liberal Arts, geometry is a basic ordering principle of the universe. Market Geometry is the study of the markets looking at growth ratios and proportions of moves, structures, reactions, price levels and time cycles. Gann, a master geometer, used sacred geometry for market analysis via Gann Angles and his Master Squares.
Precession
The Precession of the Equinoxes, of vital importance in the ancient world, relates to the passage of our solar system through 12 cycles of 2620 years over a 25000 year period. Ages of change (as in The Age of Aquarius) occur every 1 degree, taking 72 years, with longer cysles such as the Platonic Year, the Yugas, and the ages of Iron, Bronze, Silver and Gold.