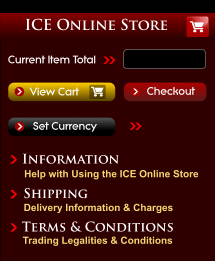 $0.00
$ (USD)
Donald Bradley
Donald Bradley is famous for creating the Siderograph model of market action, and he wrote other astrological books which we publish in our Collected Works of Donald Bradley. His Siderograph Model is famous for providing an almost perfect model of market action over the year. Our course has 100 years of Siderograph models (1950-2050).
PFS Grain Forecast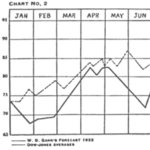 2019 PFS Grain Forecast Bulletin by Daniele Prandelli. A Swing Trader's Forecast Based Upon Gann's Key Principles. The PFS Forecasting Model gives a model of the most expected highs, lows, turns and impulses and is then combined with Key Price Levels as determined by Gann's planetary longitude lines, creating a tradable forecast for the coming year.
Dr. Alexander Goulden
Dr. Goulden, a Cambridge educated scholar, takes an individualistic approach to market analysis, focusing on deep principles and exploring trading techniques based on foundational systems. This deep, many layered approach provides non-correlated confirmation of Gann from different angles, such as financial astrology based on ancient systems.
Applied Gann Theory
Supported by the cosmological theory behind Gann's work, we also specialize in practical tools needed to analyze and trade the markets. This category will specifically focus upon the books and courses that provide very specific and applied tools from Gann's toolbox used for real time trading.
Hasbrouck Space and Time
With rare research from the 1920's through the 1970's, the Hasbrouck Space-Time Archives studied market influence based on Solar Field Force. Muriel Hasbrouck, aided by her husband Louis, researched solar phenomena, space weather and earthquakes in relation to market forecasting, producing a well-received forecasting letter for 30 years.
Market Psychology
Books on the psychological element of the markets and trading. These works cover both how markets are influenced by the psychology of the individuals behind them, as well as the actual psychology behind trading for the trader.
Market Science
Science provides vital concepts for analyzing financial markets. Studies of momentum, moving averages, pattern formation, energy, speed, power, strength, impulse, gravity centers, electro-magnetism, solar phenomena, geomagnetic field influences, aether physics, vortex systems, vibration, and wave mechanics are of significant relevance.
Magic Squares
In Magic Squares the addition of each of the rows and columns add up to the same number. From Ancient times thinkers have explored these mathematical mysteries, uncovering deep ordering principles underlying numbers and geometry. Within his esoteric market analysis systems Gann used a "Squares of Nine" and a "Square of Four".