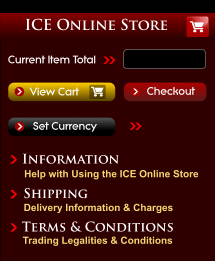 $0.00
$ (USD)
Gann's Mass Pressure
W. D. Gann's Mass Pressure Forecasting Charts. By Daniel T. Ferrera. The Mass Pressure Formula is one of Gann's most guarded secrets. Mass Pressure indicates bullish and bearish trends according to Gann's Master Time Factor. These charts are based on Gann's philosophy that "the future is nothing but a repetition of the past".
Hasbrouck Archives
Cutting edge Space and Solar Researchers, Muriel and Louis Hasbrouck's Space & Time Forecasting techniques are STILL more advanced than those of NASA or the current scientific community. They produced 50 years of Market Forecasts with a 90% accuracy rate and forecasted Space Weather, Earthquakes and Geomagnetic Storms.
Daniele Prandelli
Prandelli's work is popular with swing traders due to the usefulness of his Gann tools which project Key Price Levels and Cyclical Turning Points. His courses use Gann's Planetary Longitude Lines and Master Time Cycle combined with his KEY Risk Management and Trading Strategies to produce10-15% monthly returns consistently.
Speculation
Speculation is the trading of market positions for the sole purpose to make money. It is a secondary industry from general investing in stocks or trading in commodities where individuals buy and sell with no fundamental interest in the underlying market. We publish many works using this term, like Gann's "Speculation a Profitable Profession".
Geometry
One of the 4 Classical Liberal Arts, geometry is a basic ordering principle of the universe. Market Geometry is the study of the markets looking at growth ratios and proportions of moves, structures, reactions, price levels and time cycles. Gann, a master geometer, used sacred geometry for market analysis via Gann Angles and his Master Squares.
Number Theory
Esoteric and Pythagorean sciences love to play with the value and meaning of numbers, from the complex mathematical theories of the Platonists, via Fibonacci's ideas, to number progressions, ratios, proportions, sequences, and chaos theory. We specialize in the overlap of numerical and esoteric systems positing a more integrated cosmology.
Solar Theory
The Sun is the most dominant influence in our lives, and a primary source of influences from the cosmos transmitted to the Earth. Ancient and esoteric traditions had advanced theories of solar influence. We cover theories concerning all kinds of solar effects.
Daniel T. Ferrera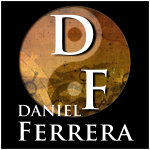 Our most popular author, Dan Ferrera is a master of making complicated ideas easy to apply. His 9 courses present KEY elements of Gann Theory and Technical Analysis including Time Cycles, the Square of 9, Periodicity, Price Structure, Swing Trading and Risk Management, providing advanced tools for the average trader.