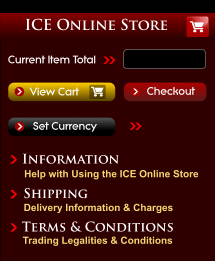 $0.00
$ (USD)
Day Trading
Approaches to trading begin with choice of a time window. Day or intraday trading focuses on short term swings, generally not holding positions overnight. Although Gann, trading before the electroinc age, did not favor short term trading, his techniques do work on this level, since similar patterns exist on every time frame whether very small or very large.
Market Software
Technical analysis requires sophisticated measurements and calculations, so good software tools save time and allow wider scope. We have carefully selected software for market analysis, geared towards Gann, geometric, astronomical, cycles or other related topics that we most use, including pre-programmed Gann and Astro tools.
Alchemy
The name Alchemy has reference to Ancient Egypt, known to Arabs as Kemi (Black Land). Al-Kemi means "of Egypt". The Great or Royal Art of medieval philosophers predated chemistry but goes beyond material science to more subtle concern with transmutation - of base metals into gold, and of base man into spiritual man. .
Freemasonry
A modern history of Freemasonry begins in the 1700's with the Knights Templar and the Gothic Cathedrals, but its inner lore goes back to King Solomon and Ancient Egypt. Freemasonry was an inner teaching preserving the deep spiritual wisdom of mankind, but has been diluted in modern times. Our collection focuses on the teachings of original Freemasonry.
Tarot
The Tarot, also known as the Book of Wisdom has a long and interesting history reaching back to its first documented appearance in the 1500's. Legend atributes the Tarot to Ancient Egypt and a supposed underground temple with images on the walls. The symbolic cards passed down via wandering "gypsies", and were commonly used in fortune telling.
Yoga
Yoga is an Indian system of human development with many branches and schools. The word Yoga means "yoke", as in yoking a horse to a carriage, and Yoga gives methods for man to link himself to the Divine. Yogic systems include Laya Yoga, Bhakti Yoga, Raja Yoga, Jnana Yoga, Kriya Yoga and Karma Yoga.
Fiction
Our catalog has fascinating fictional works which relate to our various fields of interest and present deep ideas from a dramatic perspective in a readable context. Books like Gann's "Tunnel Through the Air" fall into this category, along with Alchemical allegories and metaphysical mysteries.