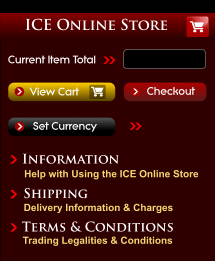 $0.00
$ (USD)
Bill Meridian
Bill Meridian is an old friend and we stock all his books. Bill began applying computers to financial astrology in 1983, and developed a collection of horoscopes for major markets and companies. He was ranked #2 in stock market timing in the USA in 2013 by Timer Digest. His books are staple requirements for anyone wanting an education in AstroEconomics!
T. G. Butaney
T. G. Butaney, a famous Indian astrologer, wrote 3 books on astrological financial market forecasting and horse racing prediction. His books were judged "The Best Money Minting Books on Speculation and Racing By Readers All Over The World", and explain Market Forecasting, Race Astrology & Numerology and Handicap Formulae.
Market Barometers
A quick insight into general conditions of the market can be had by synthesizing combinations of data as simple indicators giving an overview. Such indicators are often based on diverse data, from astrological signals, like Scott's Astronomical Market Barometer or Bradley's Siderograph, to whether a specific market is overbought or oversold.
A masterpiece on the Golden Rule according to principles of Tantrism, Taoism, Kabala, and Pythagoreanism serving to fulfill the Laws of Universal Harmony and aiding accomplishment of the Great Work. It develops a system of correspondences in symbolic, geometric, mathematical and astronomical systems of architecture of the ancient world.
Hermetics
The wisdom teachings of the Egyptian "Thoth" (the Greek Hermes) were preserved in the Hermetic Arcana, translated from Greek by Ficino during the Renaissance. These trace back to the likes of Pythagoras and Solon (Socrates' teacher), filtering through many channels to become the basis of Western Philosophy, Science and Esoteric traditions.
Kaballah
Hebrew culture has great traditions of wisdom, mysticism and cosmology, the deepest of which is the Kabbalah. We focus especially on Gematria, the Tree of Life, and the Kabbalistic coded language widely developed in Magical traditions. Gann used Kabbalistic codes, creating hidden meanings such as found in traditional texts like the Bible
Theosophy
Theosophy, a school of esoteric thought developed my Helena Blavatsky in the late 1800's presented a revival of many lost esoteric traditions. Many of Gann's contemporaries were closely involved with Theosophy, and it influenced the Anthroposophy of Rudolf Steiner, the Arcane School and work of Alice Bailey and the teacher Krishnamurti.
Magic Squares
In Magic Squares the addition of each of the rows and columns add up to the same number. From Ancient times thinkers have explored these mathematical mysteries, uncovering deep ordering principles underlying numbers and geometry. Within his esoteric market analysis systems Gann used a "Squares of Nine" and a "Square of Four".