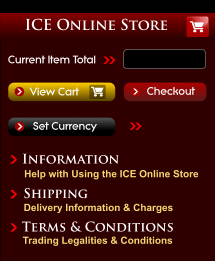 $0.00
$ (USD)
Position Trading
Position trading is an approach recommended by both Gann and Baumring, saying that there were maybe only about 4 good trades per year in any market. Markets would go into congestions of accumulation or distribution for years awaiting a new trend, and meanwhile one trades other markets. Gann taught the same principles on his higher level, saying that MOST money was always made in following a strong trend.
Daniele Prandelli
Prandelli's work is popular with swing traders due to the usefulness of his Gann tools which project Key Price Levels and Cyclical Turning Points. His courses use Gann's Planetary Longitude Lines and Master Time Cycle combined with his KEY Risk Management and Trading Strategies to produce10-15% monthly returns consistently.
Stock Trading
In Gann's day the two primary focuses for trading were stocks or commodities, but most principles taught for stock equally applied to commodities. Without ignoring Gann's commodity work we provide works focusing on equity markets and individual stocks, or discussing the stock market, revealing valuable techniques with a scientific or esoteric perspective.
Freemasonry
A modern history of Freemasonry begins in the 1700's with the Knights Templar and the Gothic Cathedrals, but its inner lore goes back to King Solomon and Ancient Egypt. Freemasonry was an inner teaching preserving the deep spiritual wisdom of mankind, but has been diluted in modern times. Our collection focuses on the teachings of original Freemasonry.
Gann Metaphysical

In the 1940's Gann published a Recommended Reading list of about 90 books, each containing an essential part his system, which he sold to his students. n the 1980's Dr. Baumring compiled about 70 of these titles, and we have collected the remainder, providing the only complete set available. We strongly recommend these works to all Gann students.
Art
In Ancient times, art was more than a form of entertainment or decoration, being a means of preserving various forms and levels of knowledge, including scientific principles. A core element is called "The Canon", whereby through ratio, proportion, shape and symbolism, an entire system of universal knowledge can be encoded and preserved.
Hans Kayser

Kayser, the greatest scholar of harmonic science, was far ahead of his time, penetrating the depths of ancient esoteric Pythagorean Tradition to present a universal Law of Vibration. His "Textbook of Harmonics" provides the most valuable insight into Gann's Law of Vibration of any resource. We have so far translated four of his works into English.
William D. Gann
History's most intriguing financial analyst, forecaster and trader, W. D. Gann produced a 10,000% return with a 93% success rate in an audited 1909 interview. Gann said his market theory was based upon the Law of Vibration, leading scholars and analysts on a 100 year intellectual quest deep into theoretical physics, alternative science and esoteric philosophy.