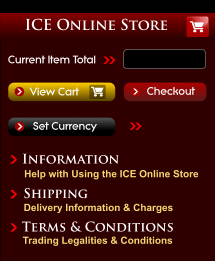 $0.00
$ (USD)
Forex Trading
Forex has become very popular, with trades not so limited by time and swings not as volatile as other commodities. Forex is essentially a commodity, so its markets follow general commodity rules and many facets of Gann analysis work just fine for the Forex exchange. We provide techniques, tools and systems particularly focused on the currency markets.
Market History
The stock and commodity markets have a history stretching over millennia, from the Bible to the present day, furnishing data on sun spots, planetary changes, weather cycles, volcanoes, earthquakes, solar variances, and other influences on financial markets. Gann charted Wheat back to 65 BC and Baumring took this back to 1200 BC.
Swing Trading
Swing Trading works with short to intermediate term swings, usually with time periods from a few days to weeks, following a general changing trend and trading in each direction. Most systems consider position reversal, and try to trade short and long as the market changes direction. Gann taught swing trading first, with its relatively easy methodology.
Timothy Walker
A detailed exploration of W. D. Gann's Mechanical Trading System illustrating Gann's trading strategy over a period of 15 years when Gann turned $3000 into $6 million, producing a 1400% return in 8 months. This study provides the foundation that Gann required for ALL students, which still works today producing 570% return in the S&P in 2014 in 3 months!
The Canon
The Canon refers primarily to an ancient esoteric system of knowledge and cosmology encoded into temples, artifacts, art and monuments. The Egyptians had a specific Canon to lay out the grids upon which they designed their art, and there are also canons of proportion used in the Renaissance, as well as by later artists, geometers and musicians.
Chemistry
The origin of modern chemistry goes back to the mysterious science of Alchemy, which originated in Ancient Egypt, know to the Arabs as Kemi, the Black Lands. Alchemical experiments with chemicals and compounds led to the modern science of chemistry, although Alchemy incorporates spiritual and esoteric elements missing from chemistry.
Hans Kayser

Kayser, the greatest scholar of harmonic science, was far ahead of his time, penetrating the depths of ancient esoteric Pythagorean Tradition to present a universal Law of Vibration. His "Textbook of Harmonics" provides the most valuable insight into Gannís Law of Vibration of any resource. We have so far translated four of his works into English.