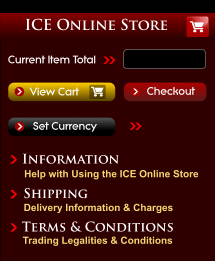 $0.00
$ (USD)
Edward R. Dewey
Edward Dewey specialized in cycles, and formed the Foundation for the Study of Cycles. We publish his 650 page Magnum Opus, How To Make a Cycle Analysis. Dewey also developed his Unified Field Theory called The Theory of Laminated Spacetime, presenting a scientific system behind market causation similar to Gann and Baumring.
Sepharial's Articles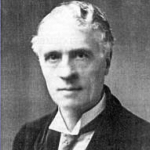 Sepharial's Kaleidoscope. A Monthly Column from the British Astrology Journal. Walter Gorn Old, 1111 pages. This was a centerpiece of the British Journal of Astrology, 6 pages of each 16 page issue. Sepharial wrote the column for 22 years, and it represents the bulk of Sepharial's work including some of his best and most revealing writings.
Dr. Baumring Seminars
Gann Harmony: The Law Of Vibration, A Distillation of the Wisdom and Insights of W. D. Gann. The Investment Centre Gann Seminars, Volumes 1-9. The most important Gann Course, from Baumring who cracked Gann's complete system. A study of the Cosmological System behind Gann's work. A PhD study in Gann Science!
Grain Trading
Gann gave much attention to grain markets, and in particular Wheat, Corn and Soybeans. Gann had a Wheat chart back to 65 BC, which Baumring took back to 1200 BC. Long historical data made Wheat a premier market to study long term cycles, and grain markets depend on weather, a secondary phenomenon which Gann also studied and analyzed.
Catalin Plapcianu
Plapcianu followed Baumring's lead into the core of Gann's Cosmological System, cracking Gann's Squaring of Price and Time. He quantifies Gann's innermost system demonstrating how markets move in multi-dimensional Space & Time, including new and sophisticated trading algorithms which generate 4000% annualized returns.
Secret Societies
Private groups and organizations that specialized in particularly practices and studies within their groups. These can range from the Freemasons to the Rosicrucians, the Alchemists, Temple Initiates and moreÖ.
Cosmology
Cosmology provides the primary basis for our theoretical system of market order and scientific analysis. Moving beyond modern ideas, our approach to Cosmology involves Pythagorean, Esoteric, Eastern, and Ancient metaphysical theories of cosmology. Our ICE collection focuses on ancient concepts as well as modern alternative theories of the universe.
Fibonacci
Leonardo Fibonacci is often cited as the discoverer of the Golden Ratio or Phi, but he was not the first, The Ancients called this the Divine Proportion and used it in their art and architecture. The Golden Ratio is the governing principle of most natural forms, and the Divine Proportion is the most dominant mathematical form in the natural universe.