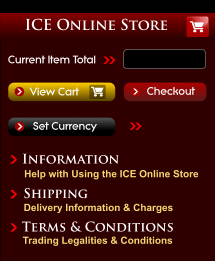 $0.00
$ (USD)
T. G. Butaney
T. G. Butaney, a famous Indian astrologer, wrote 3 books on astrological financial market forecasting and horse racing prediction. His books were judged "The Best Money Minting Books on Speculation and Racing By Readers All Over The World", and explain Market Forecasting, Race Astrology & Numerology and Handicap Formulae.
Grain Trading
Gann gave much attention to grain markets, and in particular Wheat, Corn and Soybeans. Gann had a Wheat chart back to 65 BC, which Baumring took back to 1200 BC. Long historical data made Wheat a premier market to study long term cycles, and grain markets depend on weather, a secondary phenomenon which Gann also studied and analyzed.
Market Psychology
Books on the psychological element of the markets and trading. These works cover both how markets are influenced by the psychology of the individuals behind them, as well as the actual psychology behind trading for the trader.
Sepharial
Sepharial (Walter Gorn Old) was an associate of W. D. Gann and Blavatsky who produced a number of works on esotericism and financial market analysis, his Arcana & Keys being the most rare. We reprint Sepharial's original collection of the Arcana, The Kaleidoscope, a 1000 page collection of articles from the British Journal of Astrology.
Alchemy
The name Alchemy has reference to Ancient Egypt, known to Arabs as Kemi (Black Land). Al-Kemi means "of Egypt". The Great or Royal Art of medieval philosophers predated chemistry but goes beyond material science to more subtle concern with transmutation - of base metals into gold, and of base man into spiritual man. .
Hans Kayser

Hans Kayser was a leading 20th century scientist who made a deep mathematical, geometric and philosophical study of the Science of Harmonics. Available from our Translation Society, his books explore the deepest principles of Pythagorean Harmony and Order, giving critical insights into Gann Theory and The Law of Vibration.
Harmonics and Music
The science of harmonics is one of the most important subjects in the esoteric and scientific traditions, positing that harmonic relationships of vibration govern the structure of the universe. W.D. Gann called his system of market order the "Law of Vibration", and used principles of harmonics and vibration to predict trends in the financial markets.