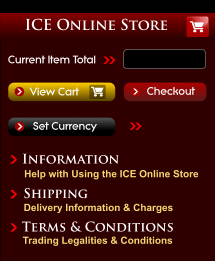 $0.00
$ (USD)
Market Timing Report
The Market Timing Report. Andrew Pancholi, Cycles Analysis. A monthly market timing letter provides an evaluation of the S&P500, the Dollar, Crude Oil and Gold. Each month shows what markets have critical cycles approaching or key turning points for the immediate future, highlighting important setups and timing points for traders.
Sepharial Horse Racing
Sepharial's Private Horse Racing Arcana are the most important of his astrological prognostication systems, sold only by private subscription. The Master Key. The Golden Key. The Eclipse System. The Solar Lunar Values. The Solar Apex Method. Sepharial's Form Guide. Sepharial's Tidal Law. Sepharial's Solar Apex.
Sean Erikson, a professional trader and fund manager, presents a set of highly refined tools for advanced swing trading based upon principles of celestial mechanics and ancient geometry. Developed and refined over 3 decades of research, trading and professional management, his astro-trading tools represent the culmination of a lifetime quest.
Hasbrouck Forecasts
Space-Time Forecasting of Economic Trends, Lost Archives of Muriel & Louis Hasbrouck. A highly important market research breakthrough theory! The Hasbrouck Archives contain 40 years of accurate financial forecasts, based on a Theory of Solar Space/Time Field Forces influencing space weather and markets! A 90% accuracy record!.
Market Barometers
A quick insight into general conditions of the market can be had by synthesizing combinations of data as simple indicators giving an overview. Such indicators are often based on diverse data, from astrological signals, like Scott's Astronomical Market Barometer or Bradley's Siderograph, to whether a specific market is overbought or oversold.
Polarity Factor System
The Polarity Factor System, An Integrated Forecasting & Trading Strategy Inspired by W. D. Gann's Master Time Factor, by Daniele Prandelli conveys the strategy and tools that Prandelli uses to generate a consistent 10% a month trading. A proven system with Advanced Risk Management Rules & time turning points based on Gann's cycle theory.
Pythagorean
Pythagoras, educated in Egypt and India, later founded a school on the Isle of Samos. His system of the Quadrivium: Arithemetic, Geometry, Music and Astronomy, the 4 Classical Liberal Arts, provided a foundational curriculum for centuries. Pythagoras has been a major influence on many thinkers, including, Plato, Kepler and many modern philosophers.
Dr. Alexander Goulden
A Cambridge scholar who, intrigued by the challenge of Gann's esoteric work created a powerful set of technical tools based upon principles of Ancient Geometry, Celestial Mechanics, and Pythagorean Harmonics, which project Price, Time and Trend with exact precision. His 2nd course applies the Secrets of Ancient Astrology to forecasting.