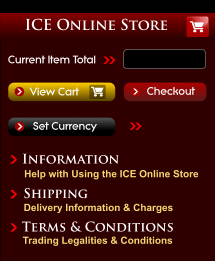 $0.00
$ (USD)
Econ & SM Forecasting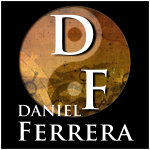 Economic and Stock Market Forecasting, W. D. Gann's Science of Periodicity Sequencing, by Daniel T. Ferrera is a course which presents Gann's science of Mathematical Cyclic Sequencing of Market Pattern Periodicities showing how to use them in conjunction with Gann's cycle theory and to forecast the Global Economy,
Gann Theory
We maintain the largest collection of secondary works on Gann Theory in the world, publishing many books written by top Gann experts and experienced Gann traders. We continually review work by other Gann experts, filtering out the highest quality material for inclusion in our catalog in order to satisfy the needs of our demanding clientele.
Spiritual
Books exploring the human spirit, its state and development and relationship to higher planes and beings. General works on spirituality that are otherwise hard to categorize.
Zen
Zen and Chan are similar terms from Japanese and Chinese systems of Buddhism, but they originate from the Indian word Dhyana, loosely translated as "meditation". Zen is a mind science, giving direct access to the core layers of mind. The origin of Zen is in India, home of Buddhism. Allan Wattís called it "Hinduism stripped for export".
Cosmology
Cosmology provides the primary basis for our theoretical system of market order and scientific analysis. Moving beyond modern ideas, our approach to Cosmology involves Pythagorean, Esoteric, Eastern, and Ancient metaphysical theories of cosmology. Our ICE collection focuses on ancient concepts as well as modern alternative theories of the universe.
Vibrational Radiesthesia
There is a long tradition of the use of instruments to read subtle energy forces in nature, through the use of subtle measuring devices like dowsing rods and pendulums. The Jesuits were famous for finding water sources, showing advanced knowledge of using these techniques. The scientific name for this practice is Vibrational Radiesthesia.
Vortex Systems
The vortex, a key element of 19th century aether physics, was critical to W.D. Gannís market science and was taken up by great thinkers like Walter Russell and Edwin Babbitt. Vortex and Toroidal energy theory provides a dynamic space-time model of energy fields from human and plants to planets, suns, solar systems, and galaxies.
Andrew Pancholi
Andy Pancholi of Cycles Analysis is a long time research partner, who produces cycle indications for ICE Reports and a monthly market forecasting newsletter, The Market Timing Report, which provides an ongoing monthly evaluation and forecast of the S&P 500, the Dollar, and Euro$, Crude Oil and Gold, highlighting turning points and important trade setups!