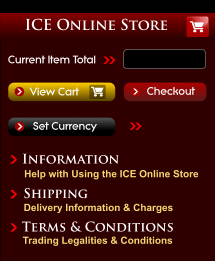 $0.00
$ (USD)
Collected Outlooks
Ferrera's Collected Outlooks 2008 - 2019 are like instructional manuals in the Art of Financial Forecasting, providing educational studies on market theory and technique by a highly respected forecaster. They expand the toolbox of even seasoned traders, providing new tools and deep insights into cycles, technical analysis and Gann forecasting.
McCormack Astrotech
Astrotech Journals. By George McCormack. A rare collection of astrological market journals from the astrologer and astro-meteorologist, author of the famous 1965 classic Long-Range AstroWeather Forecasting. We have perhaps the only surviving set of his astrological financial journals scattered through the period of 1937 thru 1942!
Spirals Growth & Decay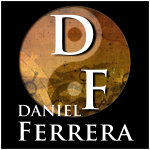 The Spirals of Growth and Decay, Exposing the Underlying Structure of the Markets. By Daniel T. Ferrera 2005. Utilizing deep concepts from nonlinear mathematics to mechanically describe the structure of price waves in financial market data, linking the ideas of shock, balance, instability, static and dynamic form in all trading markets.
Forex Trading
Forex has become very popular, with trades not so limited by time and swings not as volatile as other commodities. Forex is essentially a commodity, so its markets follow general commodity rules and many facets of Gann analysis work just fine for the Forex exchange. We provide techniques, tools and systems particularly focused on the currency markets.
Hermetics
The wisdom teachings of the Egyptian "Thoth" (the Greek Hermes) were preserved in the Hermetic Arcana, translated from Greek by Ficino during the Renaissance. These trace back to the likes of Pythagoras and Solon (Socrates' teacher), filtering through many channels to become the basis of Western Philosophy, Science and Esoteric traditions.
Codes and Ciphers

We have books on symbolic codes and ciphers from various esoteric traditions, including Masonic codes. Gann used codes in "Tunnel Through the Air", and encrypted his personal notes using a code called "Bell, Book and Candle". Gann enthusiasts study Masonic codes to help uncover his secrets.
William D. Gann
History's most intriguing financial analyst, forecaster and trader, W. D. Gann produced a 10,000% return with a 93% success rate in an audited 1909 interview. Gann said his market theory was based upon the Law of Vibration, leading scholars and analysts on a 100 year intellectual quest deep into theoretical physics, alternative science and esoteric philosophy.
Gordon Roberts
A profitable Trading Strategy using Gann's best approach of Leveraged Position Trading to gain large profits from small capital using a powerful secret Options Strategy that maximizes profits through high leverage while limiting risk. Based upon Gann's book, Profits In Commodities and the author's 20 years experience in Gann research and trading.