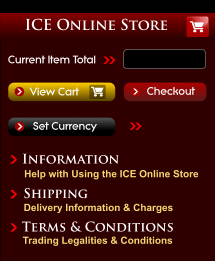 $0.00
$ (USD)
Donald Bradley
Donald Bradley is famous for creating the Siderograph model of market action, and he wrote other astrological books which we publish in our Collected Works of Donald Bradley. His Siderograph Model is famous for providing an almost perfect model of market action over the year. Our course has 100 years of Siderograph models (1950-2050).
Day Trading
Approaches to trading begin with choice of a time window. Day or intraday trading focuses on short term swings, generally not holding positions overnight. Although Gann, trading before the electroinc age, did not favor short term trading, his techniques do work on this level, since similar patterns exist on every time frame whether very small or very large.
Health
Our collection contains a selection of works on physical development and health, from yoga, to theories of nutrition and the like based upon esoteric ideas and principles developed in different schools and traditions of thought.
Tarot
The Tarot, also known as the Book of Wisdom has a long and interesting history reaching back to its first documented appearance in the 1500ís. Legend atributes the Tarot to Ancient Egypt and a supposed underground temple with images on the walls. The symbolic cards passed down via wandering "gypsies", and were commonly used in fortune telling.
Zen
Zen and Chan are similar terms from Japanese and Chinese systems of Buddhism, but they originate from the Indian word Dhyana, loosely translated as "meditation". Zen is a mind science, giving direct access to the core layers of mind. The origin of Zen is in India, home of Buddhism. Allan Wattís called it "Hinduism stripped for export".
Geometry
One of the 4 Classical Liberal Arts, geometry is a basic ordering principle of the universe. Market Geometry is the study of the markets looking at growth ratios and proportions of moves, structures, reactions, price levels and time cycles. Gann, a master geometer, used sacred geometry for market analysis via Gann Angles and his Master Squares.
Pythagorean
Pythagoras, educated in Egypt and India, later founded a school on the Isle of Samos. His system of the Quadrivium: Arithemetic, Geometry, Music and Astronomy, the 4 Classical Liberal Arts, provided a foundational curriculum for centuries. Pythagoras has been a major influence on many thinkers, including, Plato, Kepler and many modern philosophers.
Space-time
Space and time can be seen as the primary elements which define the container of existence in which we all function. In the financial markets we could say that Price and Time are the two primary elements which define market movement and structure. Price is Space in the financial market cosmos, and Gann himself even referred to Space in market charts.