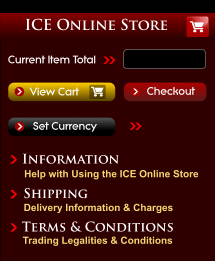 $0.00
$ (USD)
Gann's Mass Pressure
W. D. Gann's Mass Pressure Forecasting Charts. By Daniel T. Ferrera. The Mass Pressure Formula is one of Gann's most guarded secrets. Mass Pressure indicates bullish and bearish trends according to Gann's Master Time Factor. These charts are based on Gann's philosophy that "the future is nothing but a repetition of the past".
Dr. Lorrie V. Bennett is a master of the Law of Vibration and a true expert on the science of the great W.D. Gann. Her recently released 4-Volume Master Series "The Law of Vibration" contains her entire teachings on Gann Theory in the transparent light of practical application. Learn in real-time from a living master's books and her interactive online forum.
Daniel Ferrera
For 20 years Dan Ferrera has been one of our most respected market analysts, with a Master's Degree level of education in technical Gann analysis. One of the clearest interpreters of Gann, he produced his own advanced work of technical analysis, The Spirals of Growth & Decay, prior to writing detailed courses on every angle of Gann's work
Options Trading
Options provide many very useful benefits, like locking in the limit of your risk, since you can never lose more than the cost of the option you purchase. With the current volatility of the market and overnight trading, many traders are afraid to hold positions overnight, but options can give a safe way to hold open positions without fear of extreme volatility.
Timothy Walker
A detailed exploration of W. D. Gann's Mechanical Trading System illustrating Gann's trading strategy over a period of 15 years when Gann turned $3000 into $6 million, producing a 1400% return in 8 months. This study provides the foundation that Gann required for ALL students, which still works today producing 570% return in the S&P in 2014 in 3 months!
Sacred Geometry
Sacred Geometry explores natural order representing foundational templates of the cosmos, via special proportions like "phi", the Divine Proportion, ubiquitous throughout nature as a primary generating and ordering principle. Musical harmonic ratios dominate sacred geometry, showing how nature is a form of frozen music.
Spiritual
Books exploring the human spirit, its state and development and relationship to higher planes and beings. General works on spirituality that are otherwise hard to categorize.
Calendar Systems
Most people never give thought to the idea of a calendar and how we organise the passage of time. The days of the weeks and months, and the number of months each year are important influences on our experience of reality. We present many works on the exploration and meaning of time vis numerous calendar systems.