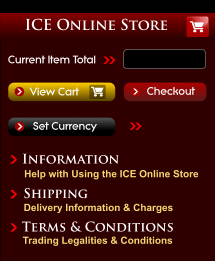 $0.00
$ (USD)
McCormack Astrotech
Astrotech Journals. By George McCormack. A rare collection of astrological market journals from the astrologer and astro-meteorologist, author of the famous 1965 classic Long-Range AstroWeather Forecasting. We have perhaps the only surviving set of his astrological financial journals scattered through the period of 1937 thru 1942!
Applied Gann Theory
Supported by the cosmological theory behind Gann's work, we also specialize in practical tools needed to analyze and trade the markets. This category will specifically focus upon the books and courses that provide very specific and applied tools from Gann's toolbox used for real time trading.
George Bayer's Works
Complete Works Of George Bayer. 2 Vols. Vol 1. - George Wollsten: Expert Stock and Grain Trader - Turning 400 Years of Astrology to Practical Use Vol 2 - The Egg Of Columbus - Traders' Hand-Book of Trend Determination - "Money" or Time Factors In The Market - A Course In Astrology - Bible Interpretation - Preview of Markets - Gold Nuggets For Traders.
Ferrera Gann Textbook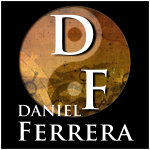 The Path of Least Resistance, The Underlying Wisdom & Philosophy of W. D. Gann Elegantly Encoded in the Master Charts, by Daniel T. Ferrera. A detailed comprehensive elaboration of W.D. Gann's most powerful trading tools. Gann's core mathematical and important geometrical techniques in his master calculators, angles and spiral charts.
Stock Trading
In Gann's day the two primary focuses for trading were stocks or commodities, but most principles taught for stock equally applied to commodities. Without ignoring Gann's commodity work we provide works focusing on equity markets and individual stocks, or discussing the stock market, revealing valuable techniques with a scientific or esoteric perspective.
Science of Vibration
W. D. Gann coined this term as a basis of his system of market forecasting. It explores theories of aether physics, vortex systems, and universal order as considered in the late 1800's, incorporated with valuable elements taken from esoteric cosmology. The theory posits that vibration underlies all phenomena, and that harmonic factors govern universal forces.
Mental Science
Cosmological phenomena influence the human mind via energetic propagation of subtle influences. The mind has power over subtle energies through advanced planes of thought and consciousness. Gann advised a study of mental science to see how cosmic influences affect matter and consciousness.
Vibrational Radiesthesia
There is a long tradition of the use of instruments to read subtle energy forces in nature, through the use of subtle measuring devices like dowsing rods and pendulums. The Jesuits were famous for finding water sources, showing advanced knowledge of using these techniques. The scientific name for this practice is Vibrational Radiesthesia.