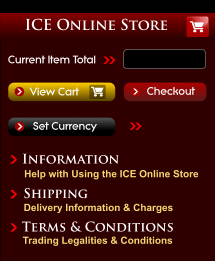 $0.00
$ (USD)
PFS Grain Forecast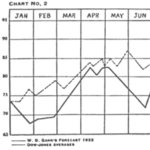 2019 PFS Grain Forecast Bulletin by Daniele Prandelli. A Swing Trader's Forecast Based Upon Gann's Key Principles. The PFS Forecasting Model gives a model of the most expected highs, lows, turns and impulses and is then combined with Key Price Levels as determined by Gann's planetary longitude lines, creating a tradable forecast for the coming year.
McCormack Astrotech
Astrotech Journals. By George McCormack. A rare collection of astrological market journals from the astrologer and astro-meteorologist, author of the famous 1965 classic Long-Range AstroWeather Forecasting. We have perhaps the only surviving set of his astrological financial journals scattered through the period of 1937 thru 1942!
Ferrera Gann Textbook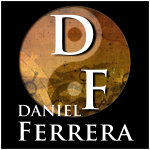 The Path of Least Resistance, The Underlying Wisdom & Philosophy of W. D. Gann Elegantly Encoded in the Master Charts, by Daniel T. Ferrera. A detailed comprehensive elaboration of W.D. Gann's most powerful trading tools. Gann's core mathematical and important geometrical techniques in his master calculators, angles and spiral charts.
Market Geometry
Analytical systems, techniques and tools based upon the use of geometry are significantly effective when applied to the analysis of market trends.
Technical Analysis
Technical Analysis involves using technical tools and mathematical measurements in order to determine expected directional movements, reverses or changes in the market. Advanced forms of this technique use mathematical and scientific or geometric tools to project market action or forecast future movement, looking at elements of price, time and trend.
Prophecy
A generalized term for any kind of metaphysical methodology for predicting future events. Examples would be psychic phenomena, reading crystal balls, scrying mirrors, numerology, astrology, and many more such divinatory techniques. These systems are popular amongst esoteric traders and forecasters seeking insight into future events.
Secret Societies
Private groups and organizations that specialized in particularly practices and studies within their groups. These can range from the Freemasons to the Rosicrucians, the Alchemists, Temple Initiates and more….
Natural Philosophy

In the 1700-1800's Natural Philosophers studied a wide range of scientific subjects, while not overly specializing in narrow and limited fields as scientists do today. WD Gann espoused this more holistic system of science, where the different branches were more easily integrated and the grand vision of the scientific system was more interlinked.