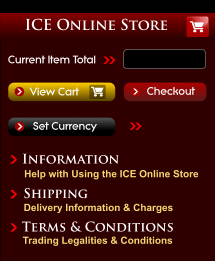 $0.00
$ (USD)
Edward R. Dewey
Edward Dewey specialized in cycles, and formed the Foundation for the Study of Cycles. We publish his 650 page Magnum Opus, How To Make a Cycle Analysis. Dewey also developed his Unified Field Theory called The Theory of Laminated Spacetime, presenting a scientific system behind market causation similar to Gann and Baumring.
CosmoEconomics
Cosmological Economics, the Key focus of this website, has its origins in Gann's Law of Vibration, interpreted and extended by the work of Dr. Jerome Baumring. Scientific phenomena are seen as a basis of correlation and causation underlying the financial market, indicating a symbiotic relationship between Cosmic forces and reactions on Earth.
Golden Age

The Golden Age of Technical Analysis extended from 1910 through 1960, when the greatest analysts lived and developed foundational principles. Dr. Baumring selected the best works for his students, believing it best to study from the great masters. Books by masters of the past have as much value for students today as they did back in their own day.
Market History
The stock and commodity markets have a history stretching over millennia, from the Bible to the present day, furnishing data on sun spots, planetary changes, weather cycles, volcanoes, earthquakes, solar variances, and other influences on financial markets. Gann charted Wheat back to 65 BC and Baumring took this back to 1200 BC.
Market Science
Science provides vital concepts for analyzing financial markets. Studies of momentum, moving averages, pattern formation, energy, speed, power, strength, impulse, gravity centers, electro-magnetism, solar phenomena, geomagnetic field influences, aether physics, vortex systems, vibration, and wave mechanics are of significant relevance.
Hans Kayser

Hans Kayser was a leading 20th century scientist who made a deep mathematical, geometric and philosophical study of the Science of Harmonics. Available from our Translation Society, his books explore the deepest principles of Pythagorean Harmony and Order, giving critical insights into Gann Theory and The Law of Vibration.
Secret Societies
Private groups and organizations that specialized in particularly practices and studies within their groups. These can range from the Freemasons to the Rosicrucians, the Alchemists, Temple Initiates and more….
Architecture
In ancinet times architecture often incorporated esoteric knowledge almost lost today, but encoded secretly into many existing ancient monuments. Geometric principles of divine proportion govern the complex forces underlying financial markets as well as architecture. We have one of the largest collections of books on these subjects in the world.