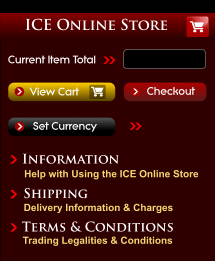 $0.00
$ (USD)
Astrology Manuscripts
The Earliest Financial Astrology Manuscripts. By W. D. Gann, Fred White, Prof. Weston, Sepharial, etc. This collection centers on a set of 4 rare manuscripts dated 1902-1930 proving the advanced level of astrology earlier than previously known. Their likely authorship is Fred White and Gann documenting the earliest thought in this field.
Forex Trading
Forex has become very popular, with trades not so limited by time and swings not as volatile as other commodities. Forex is essentially a commodity, so its markets follow general commodity rules and many facets of Gann analysis work just fine for the Forex exchange. We provide techniques, tools and systems particularly focused on the currency markets.
Anthroposophical Science
Rudolf Steiner, founder of the Waldorf Schools, developed Anthroposophy, a science based on psychic perception of hidden elements in nature and reality. Olive Whicher and George Adams extended projective geometry into a study of spiritual to material spaces. Students of Gann find invaluable insights into Steiner's system, as taught by Dr. Baumring.
Mysticism
Most mystical systems tend to come from Eastern Traditions, dominated by Hindu Vedanta and Buddhism, followed by the Sufi tradition. Judaism has the mystical tradition of Kaballah, and Christianity has great figures like Meister Eckhart, St. Teresa of Avilla, Hildegard von Bingen and Thomas Merton.
Precession
The Precession of the Equinoxes, of vital importance in the ancient world, relates to the passage of our solar system through 12 cycles of 2620 years over a 25000 year period. Ages of change (as in The Age of Aquarius) occur every 1 degree, taking 72 years, with longer cysles such as the Platonic Year, the Yugas, and the ages of Iron, Bronze, Silver and Gold.
Space-time
Space and time can be seen as the primary elements which define the container of existence in which we all function. In the financial markets we could say that Price and Time are the two primary elements which define market movement and structure. Price is Space in the financial market cosmos, and Gann himself even referred to Space in market charts.
L. David Linsky
A New Discovery of a Mathematical Pattern in the Gold Market which forecasts Gold's turns with an 85-95% accuracy over 40 years. Scientific Proof of a Cyclical Pattern in the Gold Market providinges a 100 Year Forecast of Gold's Major Tops & Bottoms and Bull & Bear Market Campaigns out to 2100.
Solastro
Rare Proprietary Prediction Systems by one of the top Indian astrologers, expert in predicting 2 team sports events, Horse Racing and Lotteries. These contain both advanced Astrological techniques for Predicting Outcomes of Events and Non-Astrological, Number and Sound based Systems for finding winners. Solastro won 4 lotteries over $25,000.