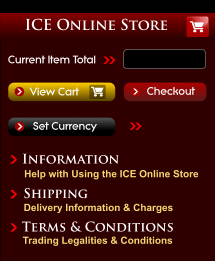 $0.00
$ (USD)
Golden Age

The Golden Age of Technical Analysis extended from 1910 through 1960, when the greatest analysts lived and developed foundational principles. Dr. Baumring selected the best works for his students, believing it best to study from the great masters. Books by masters of the past have as much value for students today as they did back in their own day.
Hasbrouck Forecasts
Space-Time Forecasting of Economic Trends, Lost Archives of Muriel & Louis Hasbrouck. A highly important market research breakthrough theory! The Hasbrouck Archives contain 40 years of accurate financial forecasts, based on a Theory of Solar Space/Time Field Forces influencing space weather and markets! A 90% accuracy record!.
Swing Trading
Swing Trading works with short to intermediate term swings, usually with time periods from a few days to weeks, following a general changing trend and trading in each direction. Most systems consider position reversal, and try to trade short and long as the market changes direction. Gann taught swing trading first, with its relatively easy methodology.
Metaphysical Biography
One can learn much by studying the lives and achievements of the great thinkers who have shaped human history and culture. In our biographical library we have a collection of rare texts which complement theoretical study by allowing deeper insight into the characters and deeds of many significant philosophers.
Baumring Science List

In the 1980ís Dr. Jerome Baumring, created an advanced course on the scientific cosmological system behind Gannís Law of Vibration, including over 100 important works. These ranged from core works that Gann himself studied relating to Natural Science and Philosophy, to valuable works in alternative or lesser known scientific traditions.
Fibonacci
Leonardo Fibonacci is often cited as the discoverer of the Golden Ratio or Phi, but he was not the first, The Ancients called this the Divine Proportion and used it in their art and architecture. The Golden Ratio is the governing principle of most natural forms, and the Divine Proportion is the most dominant mathematical form in the natural universe.
Precession
The Precession of the Equinoxes, of vital importance in the ancient world, relates to the passage of our solar system through 12 cycles of 2620 years over a 25000 year period. Ages of change (as in The Age of Aquarius) occur every 1 degree, taking 72 years, with longer cysles such as the Platonic Year, the Yugas, and the ages of Iron, Bronze, Silver and Gold.
William D. Gann
History's most intriguing financial analyst, forecaster and trader, W. D. Gann produced a 10,000% return with a 93% success rate in an audited 1909 interview. Gann said his market theory was based upon the Law of Vibration, leading scholars and analysts on a 100 year intellectual quest deep into theoretical physics, alternative science and esoteric philosophy.